Odoo PDF Printed Report Name
Printed Report Name
---
Odoo Printed Report Name PDF
How to Give printed Custom report name
Before Applying Printed Report Name
If you do not have setting for printed report name then printed report will be having default name Invoices.pdf.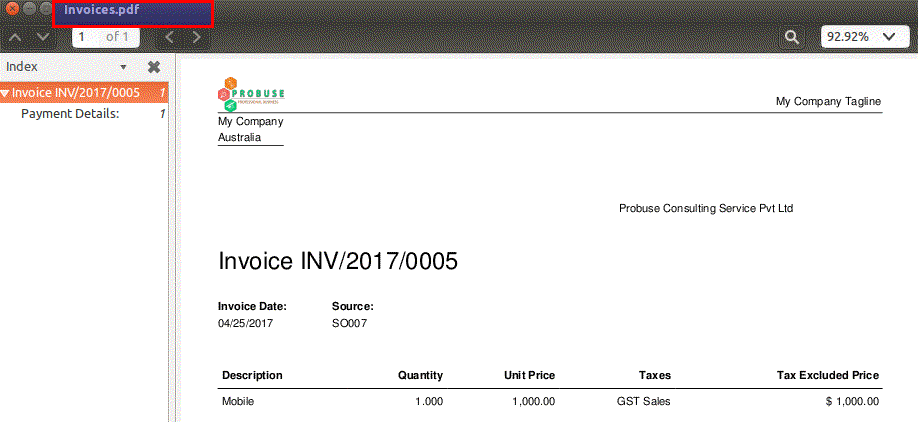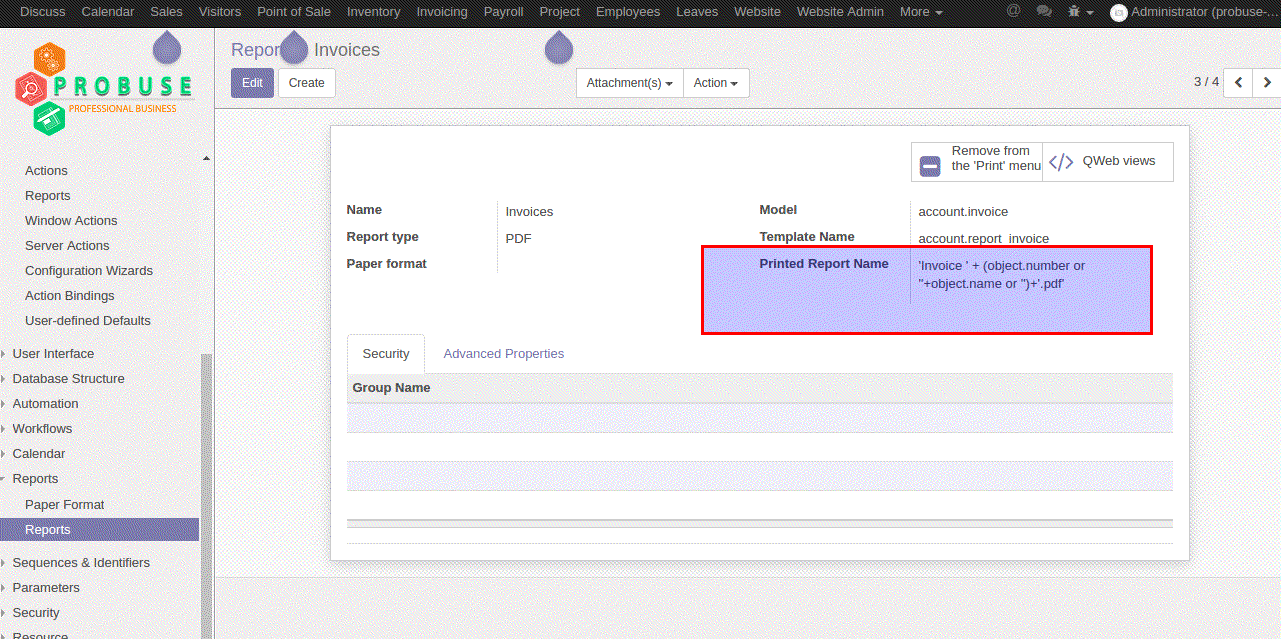 Settings for Printed Report Name
You can give custom name of printed report of any Odoo report using report action menu and update its Printed Report Name.
After Applying Printed Report Name
You can see report name has been changed after applying custom name settings on above screenshot for report action.
 Video: https://youtu.be/WIa1-BIl_lQ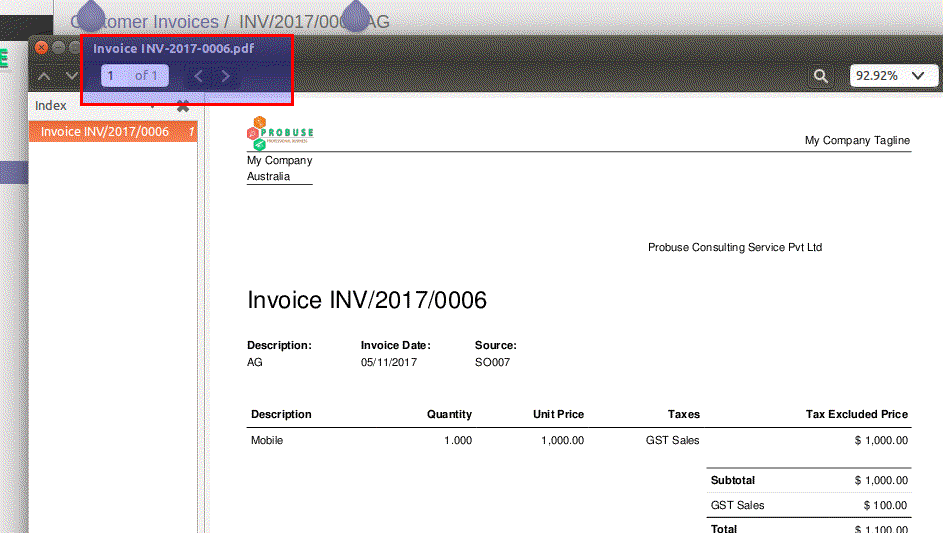 ---