What we are:
Probuse Consulting Service Pvt. Ltd. was established on 1st November 2014 by Mr. Mustufa Rangwala at Ahmedabad city, India . Probuse is looking for the growth of business by supporting customers/partners all over world.
Probuse is running under Director Mr. Mustufa Rangwala and he has wide experience in Odoo (Formerly OpenERP) and he has been working in Odoo India (subsidiary of Odoo S.A.) since April 2007 till October 2014 and completed 7 years and 6 months in Odoo.
What we do:
Probuse Consulting Service specialized for Odoo/OpenERP services for all released versions (4.0, 5.0, 6.0, 6.1, 7.0, 8.0, 9.0).
Probuse is specialized in Odoo services for customers/partners all over world.

Company provides various services in Odoo Applications/ERP such as Odoo Implementation, Odoo Customization, Odoo Support, Odoo Trainings (Functional / Technical / User), Odoo Migrations, Odoo Consultancy Servicess (Online / Onsite).

Probuse can deal with different stable released versions of Odoo/OpenERP.

What we believe:
Probuse believe that quality is never an accident but it is always the result of intelligent effort and Probuse make it better way.
WE ARE THE ONE WHO UNDERSTAND CLIENT'S NEEDS AND MAP IT TO SOFTWARE BUSINESS APPLICATIONS.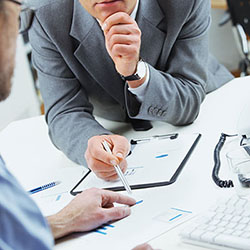 ERP Application Development
Our team has very effective skill of understanding customer requirements for ERP system and transform that to real world applications.
Software Development
Our software development team build such way that they could offer best software to work on that would give solution in cost effective manner.
Web & Mobile Development
We have web developers and mobile web developer who can understand aim to design web or mobile application and make it way that it could best fit on your needs.
---