---
---
Fantastic Products and Support!
We have been using Probuse Consulting Services Odoo Community add-ons for quite some time, and they are second to none! I have saved hundreds of man-hours not having to custom program apps and modules by using Probuse add-ons. Probuse understands the needs of modern Odoo users and the kind of process integration to run a company efficiently with little-to-no hassles when new business needs are presented.
Mustufa has been a great help in consulting on and providing solutions for our organizations, and has always been to-notch to deal with.
Bill Rust
Bill Rust, Inc.
Dayton, Ohio Business Process Consulting

Contract Module by Probuse
Using Contract/Subscription Management Module by Probuse Consulting Service Pvt Ltd. This allow me to manage my business very effectively and also support from them is great.
Mr. Chase Williams (CEO at Sharp Media Group)
---
Really I enjoyed ODOO online technical training with Probuse Consulting Service Pvt Ltd. I gained several skills and knowledge during training sessions. They have a lot of experience in ODOO areas especially at ODOO new APIs. They have flexible time schedules. They are specialized and expert in ODOO parts. Trainer is helpful and supportive.
I am happy to choose Probuse Consulting for ODOO technical training.
- Mr. Hesham Mostafa (Cairo - EG)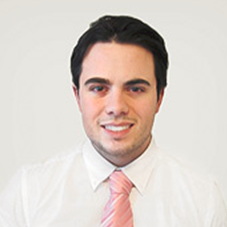 ---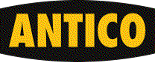 We have enjoyed services provided by Probuse Consulting Service Pvt Ltd as implementation assistance and customization on OpenERP version 7.0. They are really helpfull and able to solve any query of ERP.
- Mr. Jaidev Shah (Antico Pumps - Valsad)
---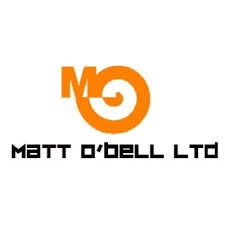 We are a leading Nigerian Odoo Silver Partner and hereby introduce Probuse Consulting Service Pvt. Ltd. Over the last two years, we have worked with Mr. Mustufa Rangwala (Director of Probuse Consulting Service Pvt. Ltd.). Mr. Mustufa Rangwala has contributed immensely to the speedy growth of Matt O'Bell Ltd as OpenERP Partner through the technical and functional supports our team has received from them on OpenERP/Odoo projects.
Specifically, they demonstrate a deep understanding of Odoo across the versions released to date and all the modules without exception. Mr. Mustufa is able to quickly understand our clients' business processes and map these to modules and workflows in Odoo and where these are not available out-of-the-box, they were able to customize seamlessly without limits. The thorough approach to engagements and speed at which they deliver projects is highly commendable.
I will highly recommend Probuse and Mr. Mustufa Rangwala to any individual or organization seeking to derive maximum value from the implementation of Odoo.
Yours Faithfully,
Mr. Dare Ojo Bello
For: Matt O'Bell Ltd
---

We have experienced great and quality service from Probuse Consulting Service Pvt. Ltd. They are good in Odoo/OpenERP and have wide experience to implement and solving issues.
Mr. BELLOUT Abdelaaziz, Morroco
---
Mr. Mustufa Rangwala is a very professional technical and productive level, excellent person and high thematic domains related to business management and use of technology Odoo. It is a privilege to have a professional as Mustafa Rangwala.
Mr. René Lazo Ochoa
Gerente general en Soltein S.A. de CV

---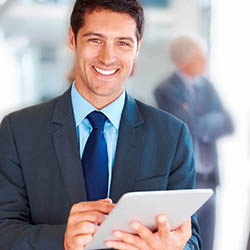 Our professional paths crossed at company Odoo (formerly OpenERP) and on many occasions Mustafa demonstrated high level of professionalism and a rare ability to understand customer priorities and value. He took initiative and went the extra mile when it was necessary which resulted in higher customer satisfaction.
Through his rigorous follow-up and amazing can-do attitude he quickly brought on track any problematic projects assigned to him.
I really appreciated working with him at Odoo, and would recommend him to any project or consulting based organization.
- Mr. Radoslav Serafimov
Account Manager Customer Success EMEA at Odoo SA
---
We are really happy to have OpenERP services from Probuse Consulting Service Pvt. Ltd.
Mr Amit Jain (Multitex Filteration Engineering Ltd.)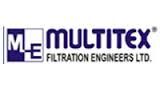 ---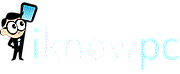 Apps Store of Probuse
Mustufa Rangwala took care of it personally of all our issues. Really complete module we have purchased from them and it seems like they are constantly upgrading it. Having portal access for my clients is great. Worth the investment.
- Walter Lara (iknowpc.com)
---
---
Sales Contract Module by Probuse
The whole concept is much more complete than my another subscription add on from other vendor. Probuse apps are much easier to manage both products and subscriptions in single or multiple sales order.
Seth Mak, Hong Kong SAR